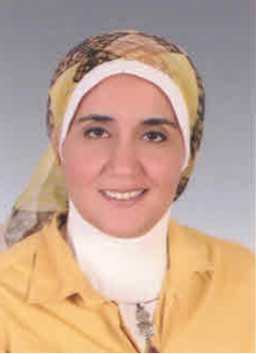 Dr. Marwa Adel obtained her bachelor in Architecture Engineering, (Urban Design and planning department) from Ain Shams University (ASU), Egypt 2002. She had then started her academic career as a teaching assistant and her architectural career and pursued her master studies in Ain Shams University. She earned her Master's degree in the field of Urban Design and Planning in 2008, the thesis was entitled" Towards a Common Vision between Urban Designer and Urban Space User, An Approach to Achieve a Visual Identity for Urban Spaces". Her PHD addressed a topic that was newly emerging in Egypt" Land Suitability Analysis for Urban Green Areas, Using New Methods and Techniques". She earned her PHD degree in 2011 from Cairo University. In 2013 she also worked for the European Union TEMPUS project as an expert evaluator for integration of Environmental Aspects and Modern Technology (GIS and RS) and Pedagogic (eLearning) in Egyptian higher education with special focus on planning. Dr. Marwa joined the British University in Egypt (BUE) in 2015, since then she was involved in teaching up – to-date courses in a variety or correlated disciplines; Geographic information system, Advanced construction technology, and Graduation project. She is interested in participating in architecture and urban competitions and she got the first place in El Amal And El Emal Competition that was held under supervision of BUE Centre of Sustainability and Future Studies (CSFS). Academically, Dr. Marwa has successfully supervised a number of PHD and Master Dissertations. In addition, she has published a number of remarkable research papers in both international conferences and academic journals. To date, she has already published her PHD thesis to be available in Amazon books
Publications:
Marwa Adel, S. & Nourhan, M. (2015) Ecological Threshold As an Approach for Balancing Carbon Metabolism in Cities, In IRED third international conference in Tiland.
Marwa Adel, S. (2014) Land Suitability Analysis for Urban Green Areas Using New Methods and Techniques, PHD thesis in Amazon books.
Ayman, H. & Marwa Adel, S. (2013) Development of sustainable urban green areas in Egyptian new cities using GIS in 2012, In Landscape and Urban Planning journal.
Ayman, H. & Marwa Adel, S. Developing urban spaces using GIS in 2011 in BUE First international conference.
Walaa Salah, Marwa Adel, Inji Kenawy, Marwa Dabaieh. (2016) Using GIS as a decision making support tool for LEED credits, Conference: plea 2016.